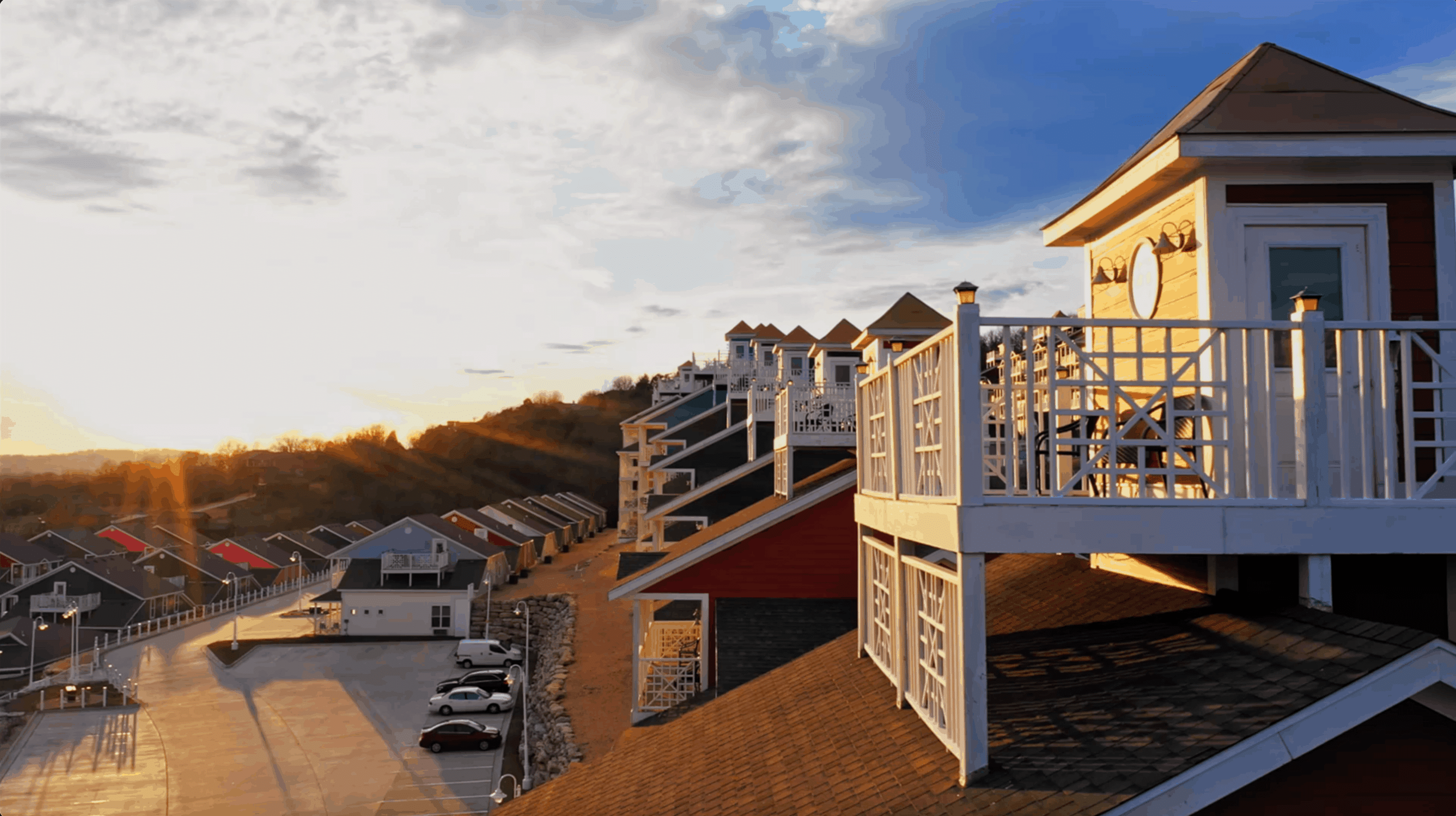 Welcome to Branson's Nantucket
There's a place where reality exceeds imagination …
A place where friends and loved ones come to create new experiences, capture special moments, and retain cherished memories now – that will last forever. The refined heritage and untouched beauty of this Cape Cod-themed getaway are conveniently located between Branson's Theatre and Entertainment District and the stunning waters of Table Rock Lake. With premium amenities, beautiful lake views, and a tranquil atmosphere, Nantucket welcomes you to escape the stress of life and focus on reconnecting.
This is luxury. This is destination. This is Branson's Nantucket.
Tour Our Accommodations
Resort Map | Villa Virtual Tour | Amenities Virtual Tour
Each Villa is unique, and this layout is provided as a limited example. Please call for more information on the many options we have available.
Branson's Nantucket
Front Desk
90 Nautical Mile Drive, Suite A
Branson, Missouri 65616
Toll-free – 877.365.8082
Local – 417.320.6051
Fax – 417.338.5023
Emergency Number – 417.459.8583
Testimonials
"Beautiful place to stay. We found it very comfortable and the view of the lake was spectacular! Very relaxing, easily located so we could get to all the Branson shows easily. We will come back."

Pat Boelman, TripAdvisor Reviews

"This place is so beautiful. A three-bedroom with an elevator is a plus. Very nice large kitchen and dining area. Beautiful sitting area on the roof with excellent views and sunset."

Dennis Pascoe, Google Reviews

"Super clean, great views, modern units. Off the beaten path from downtown, but very nice area. I would give it 10 stars if available."

James Keift, Google Reviews